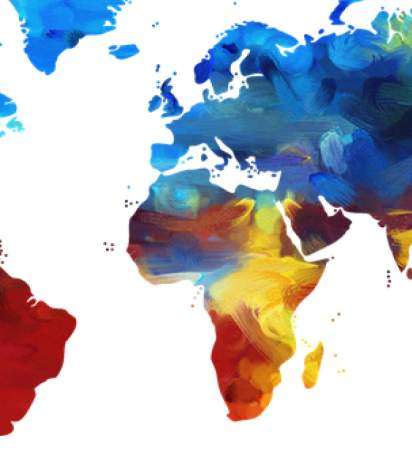 The COVID-19 Pandemic, a healthcare, scientific, technological, financial, social, and political emergency and global challenge that requires more complex co-operative responses.
Origin
Considering the immense challenges that we have been facing and those that we will have to respond to from now on as a result to the health crisis caused by COVID-19 pandemic and the social and economic consequences of the lockdown measures, we are now facing new scenarios that require us to be more and better prepared for uncertainty regarding threats such as those that we are tackling today, or of any other sort.
Researchers from the University of the Basque Country (UPV/EHU), Fundación Tecnalia Research & Innovation (TECNALIA), the Donostia International Physics Center (DIPC), and the University of Bordeaux (UB) have proven their great capacity to respond and have submitted numerous research projects to many public tenders and private initiatives that have arisen to support and promote R&D&I activities at all levels: Europe, Spain, Basque Country and Nouvelle Aquitaine. The four institutions are key R&D players, due to their size and excellence, with clearly complementary abilities. They have also formed a strategic alliance that is structured around special instruments and agreements, which is stimulated through EUSKAMPUS FUNDAZIOA with joint operational programmes.
Euskampus Fundazioa launched the Euskampus COVID-19 Resilience Programme in the current scenario to support and catalyse collaborative projects focused on COVID-19-related challenges that have a great potential for social impact.
Read more
Requirements
Each project shall require the participation of at least two Euskampus Institutions (UPV/EHU, Tecnalia, University of Bordeaux).
Project leadership must be undertaken by an Euskampus Institution.
Euskampus Institutions will be the direct beneficiaries, exclusively, although other partner institutions may take part in the project as long as they are part of the Basque Science, Technology and Innovation System (SVCTI) and/or from New Aquitaine.
The projects must clearly identify a challenge that they will respond to and its possible social impact.
CORTAR Euskampus Resilience COVID19
CORTAR SARS-CoV2 Receptor targeting for the treatment of COVID19 patients. Coronavirus receptor targeting. CORTAR project is one of the projects selected in 2020 Euskampus Mission Resilience Program COVID 2019.